Restaurant Swede Hollow
The search for Swedish Comfort is over!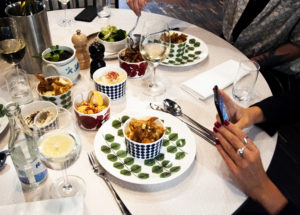 The menu, decor, tables, cutlery, music, drinks, basically everything has changed.
We made several experiments and finally found what we were looking for – the taste of Swedish Comfort! Salt, Acidity & real Sugar in combination with amazing produce is our definition of the Swedish flavor.
Through modern techniques we will "hijack your senses". What does that mean? Well, in today's society almost all the food we consume is industrially produced.
We never come in contact with real produce anymore like we used to do. Our taste buds are reprogrammed and to some extent we have lost contact with genuine and natural flavors. We want to change that! That's why we will kidnap your senses and lead you back to natural, sentimental and amazing Swedish flavors. We hope you will leave our restaurant full of trust, affection and a longing to come back soon. So step right in, have a seat and let us kidnap your senses today.
People, welcome to Swede Hollow – A New Place To Call Home!
This Week's Lunch MenuDinner Menu
BOOK A TABLE